Kids Martial Arts Classes in Halls Head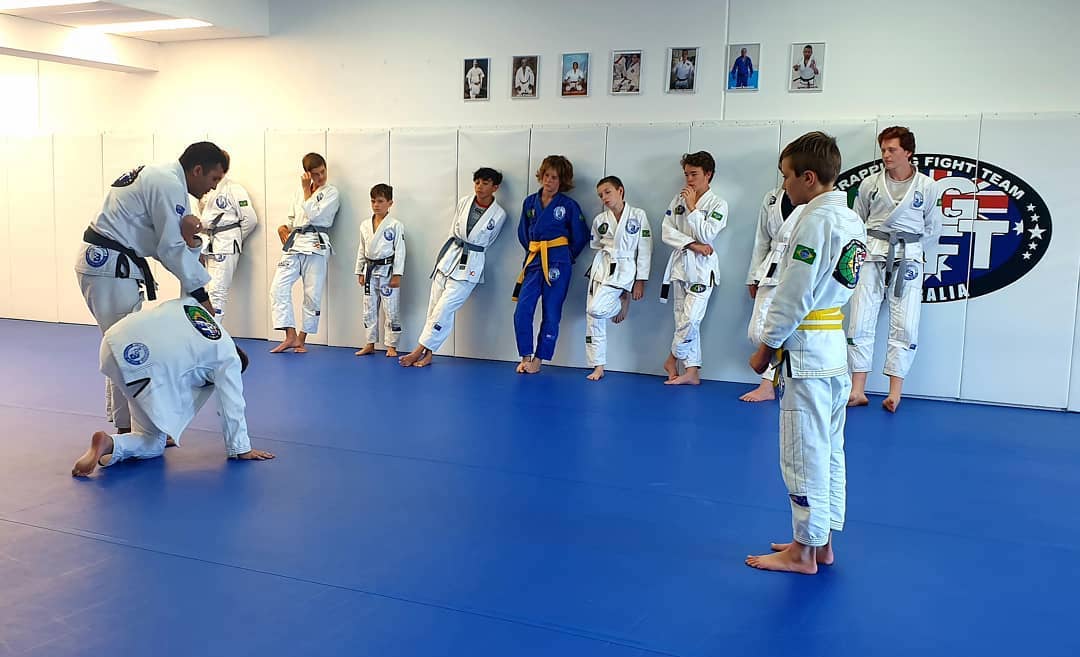 Get your Child involved in GFTeam Mandurah's Kids Martial Arts classes. This special class will not only build an excellent foundation of martial arts and Brazilian Jiu Jitsu skills for each student, but also teach important life skills that will serve them for the rest of their life.
Our Kids Martial Arts classes are more about fun and using Brazilian Jiu Jitsu as a platform to teach important skills your child needs to be safe, happy, and confident.
Get Your Child In Shape And Healthy In A Fun, Safe Environment!
GFTeam Mandurah's Kids Brazilian Jiu Jitsu Classes will build character, improve their social interaction, challenge them, and give them a chance to learn and grow. Not only will your child have an amazing class exploring the martial arts with their peers, but they will also
Get healthier
Increase their motor skills
Learn effective self-defense
and Learn concentration and focus
Using the Rock and Water system, we help students stay excited about their mental, social, and emotional development.
We Offer Multiple Classes for Different Age Ranges:
Kids Class (5 to 7 years old)
Juniors Class (8 to 10 years old)
Teens Class (11 to 14 years old)
Especial BJJ Project
Get Started Now! Kids Martial Arts In Mandurah Will Teach Your Kid Confidence And Self Discipline!
GFTeam Mandurah's Kids Classes are designed to provide your child with a fun and exciting time, while making them a happy, healthy, confident child.
Fill out the short form on the side of this page to get all the information you need to give your child a kick start to success!
Benefits of Halls Head Kids Martial Arts
Greater Overall Health & Fitness
Learn Effective Bully Prevention & Avoidance
Improved Hand-Eye Coordination & Motor Skills
Learn Goal Setting Skills
Increased Focus & Avoidance
Improved Confidence & Self-Esteem
Learn Effective Self Defense Skills