Beginner Youth Martial Arts Classes Enrolling In March
XL Martial Arts' Youth Martial Arts classes are an excellent way to put your child on the path to success. We turn up the notch on our student's physical and mental development.Our Youth Martial Arts classes will provide each student with essential life skills along with the techniques of Muay Thai Kickboxing.
Our professional and qualified instructors will increase each student's discipline, fitness and confidence while they learn to use their hands, feet, elbows, and knees as part of an eight point strategy in competition or self-defense situations. Each child will gain confidence, self-respect, and focus as they use the skills they learn to better themselves and how they treat those around them.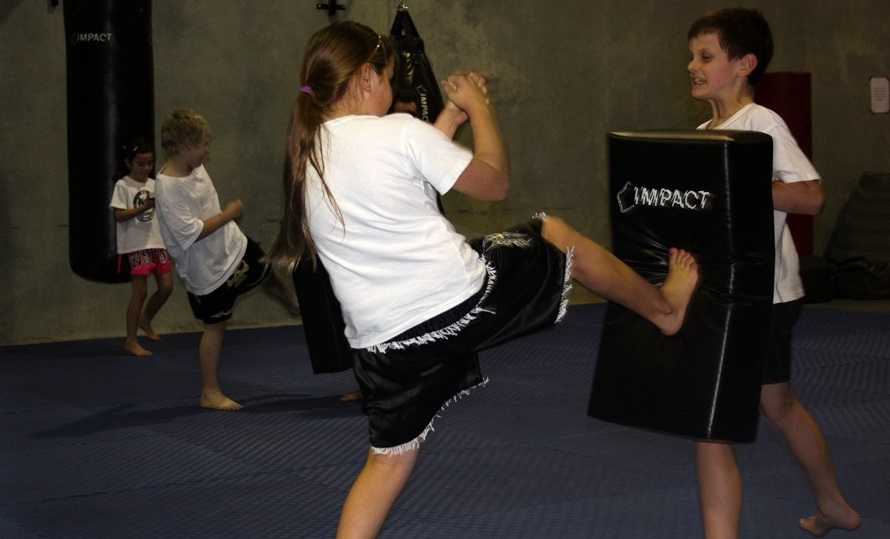 In order to give each student the attention and personal instruction they need, XL Martial Arts splits our Youth Muay Thai classes into 2 groups.
Kids Muay Thai Kickboxing (Ages 7-13)
Our Muay Thai Kickboxing Classes for ages 7 to 13, kids start to learn more Muay Thai skills while still having fun with our exciting and qualified instructors. We are dedicated to keeping their interest high and teach them the martial arts and life skills in order to develop a happy, healthy, confident child.
XL Martial Arts is proud of our Kids Muay Thai program and the results we have achieved. A good student at XL Martial Arts doesn't just throw kicks and punches. Our program is designed to give your kid the foundation to excel in the martial arts AND in life.
The XL Martial Arts staff is dedicated to being a positive influence on our students lives as they grow and become more independent. Along with real, serious Muay Thai instruction, we hope to teach each student to take care of them self, learn self-defense, and be strong and confident in today's street environment.
Enroll Today!
Fill out the short form on the side of this page to get all the information you need to get your kid headed down the path to success with our Youth Martial Arts classes.
Benefits of Mandurah youth martial arts
Learn Rapid-Fire Kicks & Punches
Improved Coordination & Agility
Learn Effective Self Defense & Bully Prevention
Improve Health & Fitness